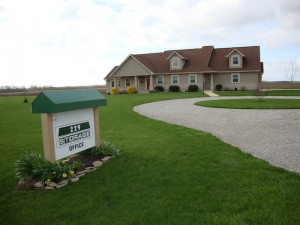 229 Storage is a family owned and operated business. James and Stephanie started the business in 2001 with 229 Storage in Ashley and have helped people like you with storage services for over a decade. You will find it convenient that the home office is just east of the storage facility. This provides peace of mind that your things are protected. And it's nice to know that you can speak to the owners face-to-face. 
James and Stephanie are both Ohioans. James grew up in Cleveland and moved to central Ohio. Stephanie is a Delaware native. In the eighteen years that they have been married they have move themselves 4 times. The last move was while they built their 229 Storage Home/Office and stored their possessions in one of their own units for 18 months. In addition, they have helped family members with numerous moves. They are experienced movers who want to help you with your moving and storage.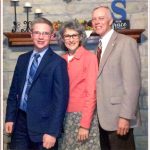 James has built 19 homes and designed about a dozen of them from the ground up. He and Stephanie envisioned 229 Storage where a farm field stood. They designed the entire facility, and built it themselves. That personal involvement is reflected in the quality of construction, the customer-first design, and the meticulous maintenance.
229 Storage is built with you in mind. To keep your things dry the buildings have a vapor barrier in the floor as well as an insulated vapor barrier in the roof. All of the roll-up doors are 8' tall providing easy access to your things. The buildings have a pitched roof, which is better than a building with a flat roof because it gives you much more stacking space inside the unit and better air flow to protect your things. There are extra-wide aisles between the buildings that make it easy to bring your vehicle right to any storage unit. 
James and Stephanie want to help you through your move. From figuring the size space you'll need, letting you know the prices, answering your questions, they will make renting a comfortable and simple process. They will be right there when you need them and will treat you as a friend.
Help is just a call away (740) 524-2111